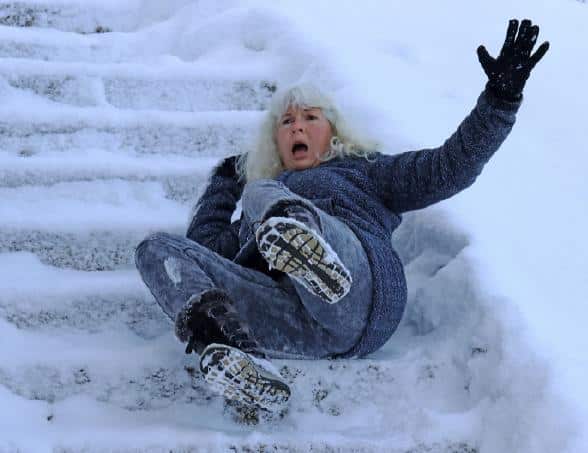 During the winter months, Mother Nature creates slippery and hazardous conditions that we must deal with on a regular basis, such as snow and ice on sidewalks and walkways.
Although property owners cannot control the weather, they can take reasonable steps to deal with natural conditions to prevent injuries to unsuspecting people walking on their property and/or sidewalks.
In fact, New York has laws that require that property owners clear their sidewalks and apply salt and/or sand promptly after a snowfall.
Many property owners live up to this responsibility and clear their sidewalks on a timely basis. Unfortunately, we have all encountered properties where the snow has not been cleared even long after the snow has ceased to fall. These owners can be legally liable to a person that sustains an injury as a result of slipping and falling on their property.
At Rosenberg & Rodriguez, PLLC, our slip accident lawyers have experience in representing victims that have been injured due to slip and falls due to snow and ice.