Getting around on foot in New York has grown in popularity over the last few years. The high costs of owning a car, New York's traffic, and concerns about the environment have all contributed to more and more New Yorkers abandoning their cars. New Yorkers are choosing to travel within New York by foot. While there are many benefits to walking as an alternative to driving, the fast-moving and busy streets of New York can be very dangerous for pedestrians.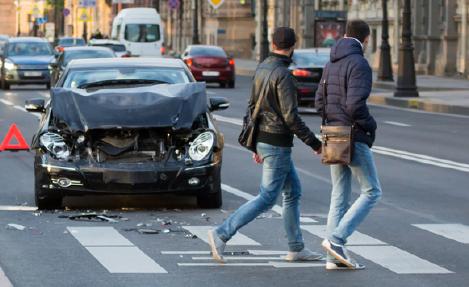 In 2018 alone, 6,283 pedestrians were killed in traffic accidents across the United States. New York City is a particularly hazardous place for pedestrians, as 111 people were killed in traffic accidents in 2018 alone. Serious injury threatens pedestrians as well. In 2018, 10,740 pedestrians were injured within New York City limits.
Causes of Pedestrian Accidents
The Vehicle and Traffic Laws of the State of New York contain numerous provisions or "Rules of the Road" that outline the rights and duties of both drivers and pedestrians. These rules are designed to maximize safety and prevent accidents and injuries on our roadways. However, far too many drivers fail to follow these rules often resulting in accidents with pedestrians. Some of the more common causes of pedestrian accidents are:
Drivers failing to yield to pedestrians crossing in crosswalks
Driver inattentiveness. This usually involves drivers engaged in texting or talking on a cellphone, eating or engaged in other activities while driving.
Aggressive driving
Speeding
Driving under the influence of alcohol or drugs
Dangerous streets or intersections. This typically involves poorly designed roads that do not provide good sight distance, safe crosswalks for pedestrians to cross, and/or lights that change too quickly thereby not allowing pedestrians to get across the entire roadway safely.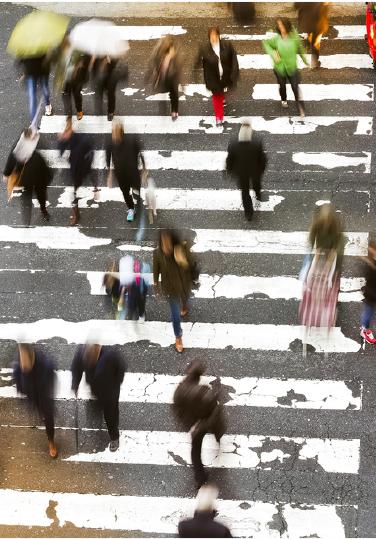 Be aware of your surroundings and pay attention to the traffic around you.
Walk with the flow of traffic. Stay on sidewalks and designated walking areas.
Don't use your phone while walking. Talking, texting, or listening to music on your phone will distract your eyes and ears away from the task of walking.
Only cross the street at designated crosswalks. Stay within the marked crosswalks when crossing.
Make sure that all traffic has stopped before entering a crosswalk. Make eye contact with drivers before crossing in front of their vehicles.
Wear visible clothing when walking, day or night!
Remain vigilant in driveways or parking lots for vehicles that are backing up.
When walking down sidewalks, keep an eye out for open delivery grates.
Avoid alcohol while walking. Consuming alcohol reduces your reaction time and impairs judgment.
New York's Most
Dangerous Roads:
Anyone who drives or walks in New York City knows that some roads are better than others. Data on pedestrian accidents shows that there are roads within the 5 boroughs which are particularly deadly for pedestrians. In the Bronx, the 3 deadliest roads are Broadway, Grand Concourse, and E. Gun Hill Rd. Broadway is also one of the deadliest roads in Manhattan, along with Henry Hudson Parkway/West St and Amsterdam Avenue.
If you are walking or driving in Brooklyn, be cautious when walking or driving on Kings Highway, Atlantic Avenue, and Brighton Beach Avenue as these are the borough's deadliest roadways. In Queens, Jamaica Avenue, Union Turnpike, and Queens Boulevard are the most dangerous streets for pedestrians. Staten Island only boasts one street which is noteworthy for its danger to pedestrians, and that is Richmond Avenue.
Outside of New York City, pedestrians are not likely to find safer streets. In fact, Nassau County's Hempstead Turnpike, also known as Route 24, claimed the title of New York's "Most Dangerous Road" for pedestrians.
Over much of this 16-mile roadway there is poor lighting, poor maintenance, and few crosswalks for pedestrians to cross the 6 lanes of fast-moving traffic.
Most of the fatalities on Hempstead Turnpike have occurred in the towns of Elmont, Franklin Square, and Hempstead. Nassau County's Sunrise Highway (Route 27) and Merrick Road are also among the county's most dangerous roadways. In Suffolk County, routes 25, 27, and 110 are the county's top three most dangerous roadways.
Steps to take after a pedestrian accident:
The human body is no match for motor vehicles which typically weigh thousands of pounds. As a result, pedestrians who are struck by vehicles often sustain significant injuries such as broken bones, spinal cord injuries, head injuries, and loss of consciousness. A pedestrian struck by a vehicle is often rushed to the hospital by an ambulance before the police arrive.
The end-result is that the pedestrian-victim's version of the accident is not included in the police report. Even when pedestrians do get a chance to speak to the police after an accident, they are usually not in the proper state-of-mind due to their injuries to give a precise statement of what occurred. Too often, this scenario produces inaccurate police reports that insurance companies use to deny payment of claims made by the injured pedestrian.
Pedestrians who are struck and injured in a car accident are not only faced with recovering from their injuries, they are also faced with worrying about how they will pay their medical bills and support their families while out of work. The filing of these claims involves the preparation of confusing forms and applications and dealing with insurance company representatives that have a vested interest in protecting the driver and owner of the vehicle.
This is why it is vitally important that you seek the aid of a qualified lawyer if you or a loved one are involved in a pedestrian accident. An experienced attorney will begin an immediate investigation of the accident by obtaining witness statements, securing available security camera footage and filing reports to correct any errors in the police accident report. In addition, your attorney will prepare and file all the necessary forms with the appropriate insurance company for the payment of your medical bills and for compensation of time missed from work.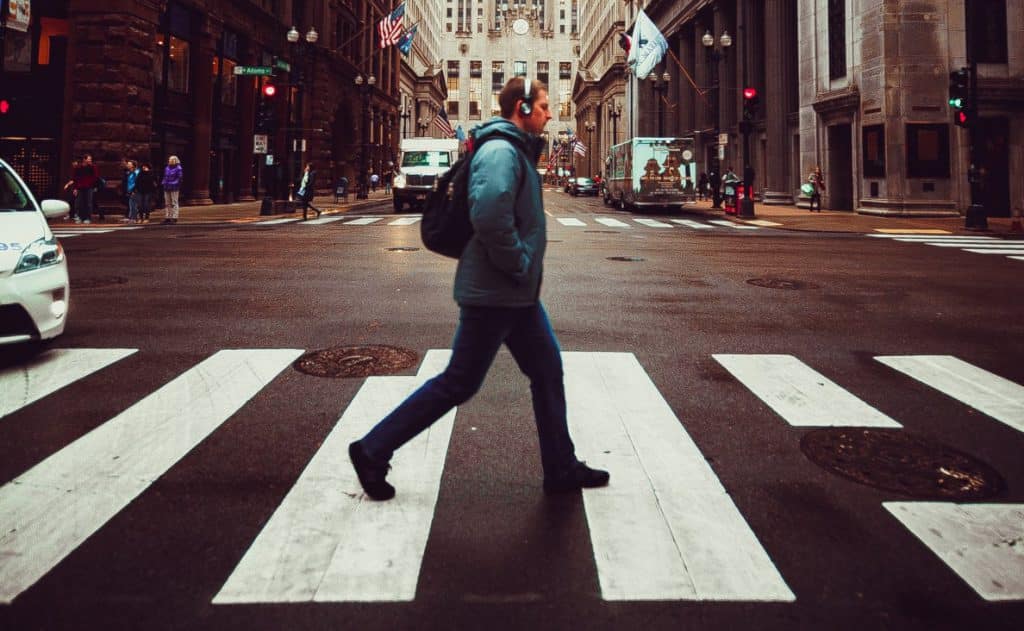 Why you need a lawyer after an accident:
When you are injured in a pedestrian accident, you're likely in pain and worried about how this tragedy is going to affect your work, your finances, and your family. By hiring an experienced pedestrian accident lawyer, you will have an advocate who will conduct an investigation of the accident, file all the necessary insurance forms, schedule medical appointments, and ensure coverage for medical bills.
You are also entitled to compensation after a pedestrian accident, and the best lawyers will identify every possible source of compensation for you. You may be entitled to compensation for costs such as medical bills, lost wages, transportation, and pain and suffering. The attorneys at Rosenberg & Rodriguez will work to get you the maximum compensation for your injuries.
At Rosenberg & Rodriguez, you can afford to hire a personal injury attorney after an accident. You pay no money upfront for our services, and we don't get paid until we get you your compensation. This system is commonly called working on a contingency-fee-basis. Working on a contingency-fee-basis ensures that we only select cases that we believe will be successful, and we have a strong incentive to pursue all the compensation available to you. At the end of the day, our pay is a set percentage of your settlement, so you risk nothing when you hire us to handle your case.
Our Clients' Verdicts & Settlements
This is an accident involving a pedestrian who was struck by a vehicle. The defendant claimed that the plaintiff stepped off the curb into the path of a moving vehicle. The jury rejected the defendants' claims that the plaintiff was to blame for the accident and determined that the driver was 100% responsible.
$250,000.00 jury verdict, after a three-day trial, for a middle-aged woman who was struck by a car as she crossed the street and sustained a fractured arm and back injuries. The defendant's attorneys and insurance company claimed that our client was partially at fault for the accident, that her injuries were minor, and that she had made a full recovery. Our attorneys refused to accept the $35,000.00 settlement offered by the defendant's insurance company and proceeded to trial where we proved that the accident was 100% the defendant's fault and that her injuries were substantial. The Brooklyn Jury saw the case our way and awarded our client $250,000.00 for her injuries.
Obtained by Rosenberg & Rodriguez for a woman who tripped and fell on a raised portion of a city sidewalk and sustained a fractured non-dominant wrist. The City of New York denied liability and payment on this case for several years based on their claim that the City had not received any prior written complaints of the broken sidewalk as required by law for a municipality to be responsible.
Our attorneys would not take "no" for an answer and conducted a thorough investigation that included interviewing neighbors and reviewing the archives maintained by the Department of Transportation and other city agencies. We ultimately discovered that an elderly man had fallen and injured himself on that same defect approximately a year before our client's accident and that the City was in fact aware of the broken sidewalk. After being confronted with the evidence we discovered, the City of New York was forced to settle the case shortly before trial.
Hit by a car?
Call Rosenberg
& Rodriguez today!
If you or a loved one are hit by a car, it is critical that you hire an experienced attorney to handle your case. The insurance companies will move quickly to try and shift the blame for the accident and deny you the compensation you deserve. When you hire an experienced attorney from Rosenberg & Rodriguez, every step of your case will be carefully handled. Our attorneys will happily speak with you at no cost and evaluate your case to see whether you are entitled to compensation for your accident. Please do not hesitate to call us right away if you or a loved one is involved in a pedestrian accident.