Property owners have a legal duty to take reasonable steps to ensure the safety of persons that are legally on their property. This duty extends to private homeowners, retail businesses, large residential buildings, shopping malls, and municipal entities. This area of the law, often referred to as premises liability, allows an accident victim to seek compensation for their pain and suffering, medical expenses, lost wages, and other costs incurred due to an accident on another's property.
Examples of Premises Liability Cases:
Some of the most common types of premises accidents for which a property owner may be held liable include:
Elevators are complex machines that require significant maintenance and upkeep. When a property owner fails to properly maintain an elevator, the results can be catastrophic. Improper or poor maintenance of elevators can lead to defective doors that close prematurely crushing unsuspecting individuals or doors that open when the elevator car is not at the floor causing victims to fall into elevator shafts. Improper or poor maintenance of elevators can also lead to misaligned elevator cars that lead to trip and fall accidents, elevators that operate at improper speeds, or that have faulty braking systems.
Property owners in New York have no general duty to protect people on their property from attacks by third parties. However, the law does require property owners to take reasonable steps to protect people on their property from foreseeable attacks from third parties. Such steps can include installing locking front doors to prevent access, installing security cameras, providing adequate lighting, and even hiring security personnel. The reasonable steps that the property owner should have taken will vary from case to case depending on the specific facts of the situation and the available evidence.
While dogs are considered man's best friend, too often irresponsible dog owners allow their animals to bite or hurt individuals. Under certain circumstances, dog owners in New York can be held liable for injuries caused by their pets. Generally speaking, a dog owner will be held responsible for pain and suffering claims if it can be demonstrated that the owner knew or had reason to know that his/her dog had vicious tendencies (e.g. the dog has a history of biting people, chasing, and snarling at people, or shows other vicious behavior).
Falls from stairs have the potential to cause serious injury or even death. Frequent causes of stairway accidents include stairs that are not built to code, wet or icy steps, worn or defective stair treads, insufficient lighting on the stairway, uneven risers or steps of uneven height, debris, tools or other materials left on stairs, or inadequate or missing handrails.
Property owners are required to keep the inside and the outside portions of their buildings in reasonably safe condition. Unfortunately, parking lots and other outdoor walking areas of retail establishments and/or residential properties are often neglected and contain hazards such as potholes, inadequate lighting and/or snow/ice. These conditions often lead to accidents and injuries to unsuspecting victims.
Any business that invites the public onto its property to browse and/or shop has a duty to take reasonable steps to prevent foreseeable accidents. Accidents in retail businesses can be caused by spillages, cluttered aisles, slippery conditions such as freshly mopped or waxed floors, uneven floors that create trip and fall hazards, and/or falling objects.
Private Homes/ Apartment Buildings
Owners of residential properties, whether they are one or two-family homes or condo/apartment complexes, all have the same general duty to maintain their properties in reasonably safe condition free of hazards and defects.
Generally speaking, the law requires you to prove four things in order to successfully bring a claim for injuries sustained on someone's property:
This basically means that you were not trespassing on the property at the time of your accident. Residents, invited guests, customers, potential customers, employees, delivery persons and clients of a business are all examples of persons that are considered to be lawfully present on the property and not trespassers. In fact, under certain limited circumstances even a trespasser can seek compensation for injuries sustained on another's property.
Please keep in mind that the your injuries are not limited to your physical injuries. You have the right to seek compensation for expenses you incur as a result of the accident such as hospital bills, medical bills, loss of income and other expenses resulting from your injuries.
Existence of a Defect or Dangerous Condition:
You will have to prove that there was an actual defective, hazardous, or dangerous condition that caused your accident. Keep in mind that not every condition is deemed to be dangerous or defective.
That the owner knew about the unsafe condition (or should have known) and did not repair it, rope it off, or give adequate warning.
How much time do I have to bring the claim
There are strict deadlines that apply to all premises liability cases. The time to bring a premises liability claim/lawsuit can vary greatly depending on who owns the property and/or who is responsible for the defective/dangerous condition that caused the accident. In some circumstances, claims must be filed in as little as 90 days after the accident.
In other circumstances, you may have as much as three (3) years to file your claims. A thorough investigation is required before the applicable deadline in your case can be determined. Therefore, it is advisable to seek the advice of an experienced premises liability lawyer as soon as possible following your accident.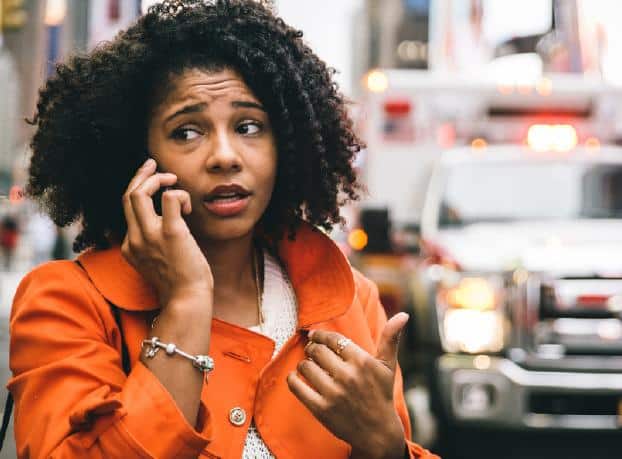 How Rosenberg
& Rodriguez,
PLLC can help
The premises liability attorneys at Rosenberg & Rodriguez, PLLC have decades of experience in successfully representing victims of premises liability accidents.
Please contact our offices to speak directly with an attorney for a free, no-obligation evaluation of your case.