Nassau County Personal Injury Lawyer
You Don't pay unless we win your case!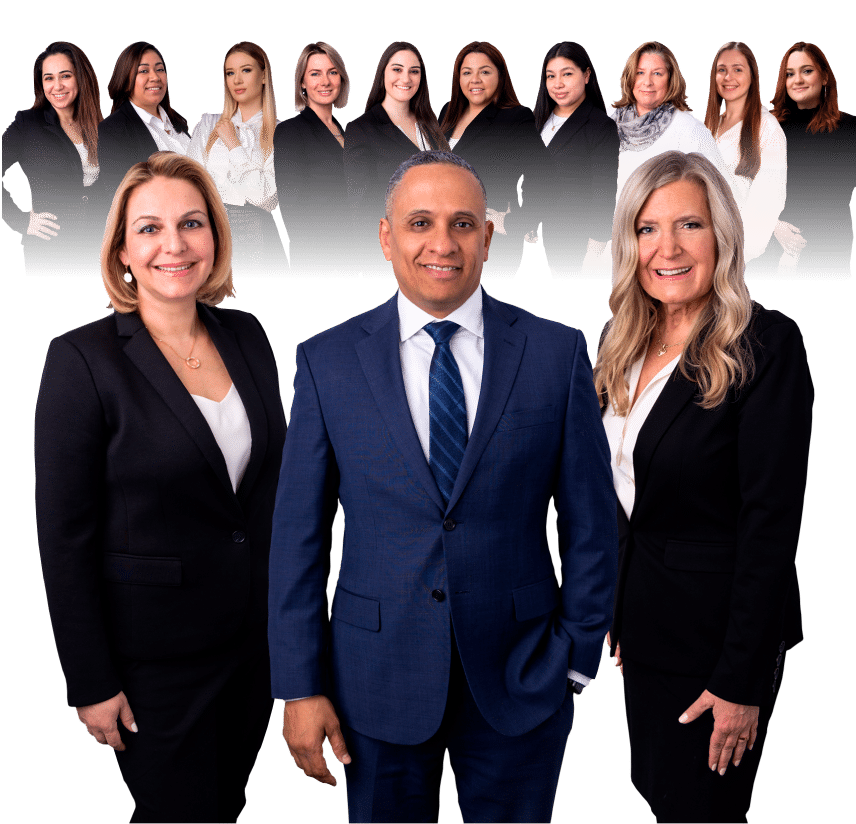 OVER $50,000,000 RECOVERED FOR OUR CLIENTS
Call
to Schedule Your Free Consultation. We Serve All of New York City and Long Island.
Personal Injury Practice Areas We
Specialize In Include:
Rosenberg & Rodriguez is proud to serve the New York City metro area, including the five boroughs of New York City, as well as Nassau and Suffolk counties.
With four conveniently located offices, Rosenberg & Rodriguez serves clients all over the New York City metro area. Our Long Island office is located in Freeport, NY, which is within walking distance of the Freeport LIRR station, and just a five-minute drive from the Meadowbrook Parkway. Our Manhattan office is located in the financial district and can be reached by taking the A, C, J, Z, 2, 3, 4, or 5 trains to the Fulton Street stop. For more information about our Bronx and Brooklyn offices, please call us.
Freeport Office
    1 (516) 442-7311
    Take Long Island Rail Road to Freeport, our office is 1 block walking distance from the station.
At Rosenberg & Rodriguez, the safety of our clients and team members is the number one priority. We use the latest technology to offer our clients virtual consultations and meetings, and stay up-to-date on the current procedures within the court systems. We can meet with our clients via phone, virtual meeting platform, or in-person with an appointment. Our firm is also available to offer services in Spanish and Russian!
LEARN MORE ABOUT US IN THIS VIDEO
Rosenberg & Rodriguez
was established in 2001
on a philosophy with 2 main principles:
That every client's case is the law firm's most important case.
That every client deserves his or her lawyer's diligent attention, compassion, and excellence.
Every personal injury lawyer in our firm works diligently to uphold this philosophy every single day, so that our clients receive the best legal services
Our firm's main area of practice is personal injury law, and our goal is to provide the highest quality legal services to you and your loved ones.
The attorneys at Rosenberg & Rodriguez have decades of experience handling all types of personal injury cases, from car accidents to medical malpractice. If you've been hurt in an accident, call our office for a free, no-obligation consultation, to see what compensation might be available to you. We fight for you, so that you can focus on recovery.
Settlement Before Trial
$475,000.00
Woman who tripped and fell
$475,000.00
Settlement for an eldery Man
$281,000.00
Retired 71-Year-Old Man
$281,000.00
Jury Verdict after a three-day trial
$250,000.00
*** Prior Results in a case can not guarantee a similar result in your case. ***
How much time do you have to file a lawsuit in New York?
A statute of limitations is a law that establishes a deadline for when a person has to file a lawsuit. The deadline varies depending on the type of claim you are filing and depending on who you are filing the lawsuit against. For example:
In New York, most personal injury claims based upon negligence have a statute of limitations of three (3) years from the date the injury occurred. For example, if you are involved in a car accident and sustain personal injuries you will generally have three years to file a lawsuit against the person or persons that you believe are responsible for the accident. This three-year deadline would also apply to many other types of negligence-based injury claims such as trip and falls or slip and falls. However, as noted below, the deadline to file a lawsuit may be shorter if the person or entity that caused the accident is a local or municipal government.
It is important to note that when the party being sued is a local or municipal government such as the City of New York or a local town, the statute of limitations or deadline for bringing a lawsuit is significantly shorter and there are other requirements that must be fulfilled before a lawsuit can be filed. These shorter deadlines will apply if the person that caused the accident is an employee of a local or municipal government or if the property or condition where the accident occurred is owned by a local or municipal government.
Just as with a car accident, many sidewalk accidents, such as trip and falls on defects or slip and fall accidents due to slippery conditions such as snow, ice, water or other foreign substances, is generally three (3) years if the party responsible for the accident is a private individual or entity.
Unfortunately, people are often killed due to injuries suffered in accidents. In such cases, the victim's next of kin typically have two (2) years from the date of the death to file a wrongful death action.
The deadline for a premises liability case, such as an injury due to a dangerous condition on private property (a building, house, shopping mall, store, etc.) is typically three years from the date of injury.
A person who has been injured due to the intentional act(s) of another person (for example, an assault and battery) has one year from the date of the intentional injury-producing act to file a lawsuit.
Stephany's Story
I'm very grateful for Rosenberg & Rodriguez, the law firm that helped me. They settled my case. It was a long journey, but I'm very grateful and thankful for all the effort that they put into making sure that I got the best settlement.
Vita F
Great experience with Rosenberg & Rodriguez. I appreciated their honest and realistic approach to a complicated issue after a car accident. I would definitely recommend this firm to my friends and family.
Michael S
Outstanding professionalism, efficient, organized and on point!! They put me and my family first – this is what separates Rosenberg & Rodriguez from the rest of the pack. Thank you Laura for your hard work on my case!
Natalie R
When I was injured, I received the best possible advice and representation at Rosenberg & Rodriguez. I would definitely recommend this firm to my family and friends.